Our 3 departments and 3 subsidiaries
Development Strategy / Market Expansion 
– Direct entry to French/Japanese markets
– B2C and B2B market sales
– Development of distribution network
– Regulation compliance
Human organization of your structure
– Recruitment of Japanese and other Asian languages speeakers.
– Head hunting.
– Organization structure consultancy.
Legal Affairs
– Registration of your company.
– Regulation compliance, intellectual property protection.
– Assistance for administrative formalities.
– Drafting and redaction of official documents, working contracts, etc.
Import-export and approval of products upon entry into the European Union and to Japan.
Temporary employment agency specialized in Japanese, Chinese speaking profiles.
Subsidiary based in Tokyo, is our business consulting service and the development support in Japan for the European companies.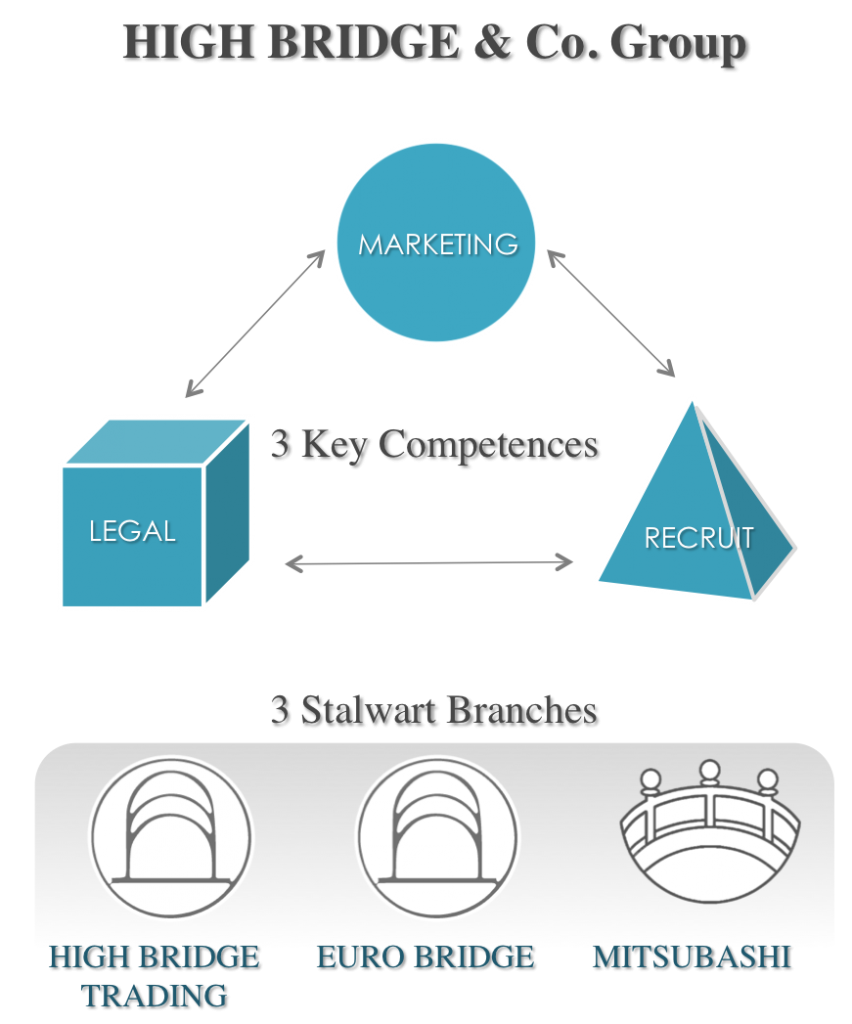 Our service is structured around 3 pillars:
Marketing Department, Legal Department and Human Resources,
supplemented by 3 subsidiaries.